Full Sun vs. Shade Plants 
Believe it or not, some people do not realize the importance of planting their new flowers, plants, shrubs, or even trees in the correct place in their yard. Recently, a friend of Rich-Way Landscape talked about how when she was young and had just purchased her first house, she was so excited to start working on her flowerbed. She admitted that she was a bit naïve when she shopped, putting out tons of mulch and picking out an assortment of beautiful flowers and plants, never checking the tag to see if they should be planted in direct sunlight or shade.
Her flowerbed was on the side of her house in direct sunlight, with absolutely no sign of shade. Imagine her dismay when her beautiful flowers and plants started wilting right away. She wasted a lot of money, and her flowerbed looked awful. The next time she went to the plant garden, she told them about her dilemma, and they likely had a nice chuckle, but they happily helped her understand she had to seek out plants and flowers that flourish in the full sun. She is happy to report that her flowerbed is now gorgeous. Don't let this be you! Always check the tag before planting anything in your yard or give us a call and we can help.
At Rich-Way Landscape, our passion is turning yards into picturesque landscapes. We even have a doctorate of horticulture on staff to help us design our award-winning landscapes. It delights us to share our knowledge with you to ensure you do not end up like our previously mentioned friend. Therefore, we have made a helpful list of a few plants that do well in sunlight and some that should stay in the shade.
Full Sun Plants
Lavender
Purple Coneflower
Shasta Daisy
Verbena
Lamb's Ear
Yarrow
Coreopsis
Russian Sage
Butterfly Weed
Sedum
Daylily
Aster
Bee Balm
Petunia
Sunflowers
Marigold
Geranium
Salvia
Zinnia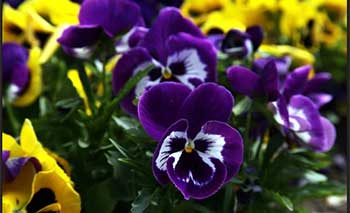 Some of these plants do better in containers, still in full sun. If you are choosing plants for full sun areas, it is usually better to stick to native plants if possible. These plants are well suited to your climate, thus giving them a better chance at success. Yet, you can select plants similar to your native ones depending on soil type, light, and water requirements.
Shade Plants
If you have shadowy spots on your lawn, beautiful flowers and plants can add interest and color. Some plants need partial shade, meaning they only need about 4-6 hours a day of sun. These might work best in containers to move them into the sun when needed. However, it is much easier to plant foliage and flowers that thrive in the shade. Here are a few examples:
Epimedium
Primrose
Ligularia
Hosta
Begonia
Viola
Asarum Canadense
Toad Lily
Corydalis
Hellebores
Impatiens
Oakleaf Hydrangea
Ferns
Caladium
Lily of the Valley Shrub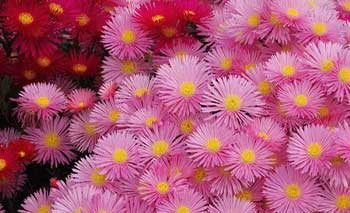 This list is just naming a few shade plants. There are so many different options when choosing plants, just make sure you know where to plant them. If you do not have a green thumb but still desire an impeccable lawn, contact Rich-Way Landscape! Rich-Way has become one of Tennessee's premier design, build, and maintain landscape companies. We understand that you need to invest time and money to have a gorgeous lawn. We can design the yard of your dreams and keep it maintained all year long! If you are ready to improve your lawn, contact us at (901) 853-9590.
Backyard Landscaping, backyard landscaping near me, best landscaping, best landscaping near me, commercial landscaping near me, full sun plants, landscaping, landscaping Collierville, landscaping Germantown, landscaping Memphis, landscaping near me, lawn care, Lawn care near me, residential landscaping near me, Rich-Way, Rich-Way Collierville, Rich-Way Germantown, Rich-Way Landscape, Rich-Way Landscape Collierville, Rich-Way Landscape Germantown, Rich-Way Landscape Memphis, Rich-Way Memphis, shade flowers, shade plants, shade trees, softscape near me, yard care, yard care near me