Understanding the Difference Between Annual and Perennial
To become a fantastic gardener, it is important that you understand the different between annual and perennial. If you understand the distinct differences, it will assist you in creating a beautiful landscape design.  
It is not extremely hard to determine the difference between annuals and perennials if you understand the terms for annuals and perennials. Annuals mean the plant dies every year, or if you want to see it optimistically, you get to re-plant these flowers annually! The word perennial means re-occurring or enduring. If you plant your perennial flowers in the correct location and climate zone, they will return year after year. Annuals will usually die with the first frost of the winter.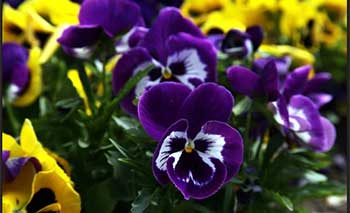 There are gorgeous types of annual flowers. Several annuals are completely worth the time it takes to replant them every year. The most common annuals are petunias. These annual flowers flourish in full sun and do not need watering as often as most flowers. Their low upkeep is one of the reasons for their popularity. Lantana is another popular annual. It also thrives in full sun and in drought like conditions making it minimal maintenance as well. Most tropical plants are also annuals, but they cannot withstand temperatures less than 50 degrees. Therefore, they may not stick around long.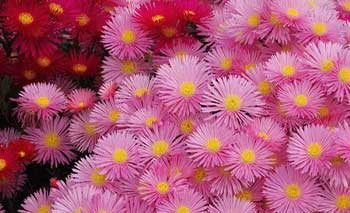 Perennial flowers are a fabulous way of adding color to your landscape design. As stated earlier, if they are planted in the right location and the proper climate zone, the original flowers that were planted will come back to the same spot every year. A few of the most popular perennials are salvia, verbena, scabiosa, echinacea, gaillardia, just to name a few! Taking care of perennials is an easy job. The only thing you need to do for them, besides watering them, is to cover them with mulch when the first frost of winter hits.
At Richway Landscape, they excel at creating gorgeous landscape with annuals and landscape with perennials. You can call Richway Landscape for all your landscape needs. The staff includes a landscape architect, and team members who are knowledgeable and professional when it comes to landscape concerns. Once you call them for a consultation they will come to your home and propose landscape ideas based on your environment. They will keep you informed on common landscape mistakes and help you design and create the landscape of your dreams. Call them today at (901) 853-9590 to schedule your consultation.